☰ PACKAGING DESIGNS AND SOLUTIONS
Reduces your container cost. Easy to set-up. Hazard free. Low tare weight and volume. Reduces your packing and unpacking labour. Saves you freight. Ideal for air freight. High stacking strength. Available in any quantiy. Dust free. Widely approved around the world. Weather resistant. Recycable. Needs no fumigation. Printable. Available in large sizes. Can be delivered in collapsed form. Eco-friendly.
Types of Packaging and Solutions
Paper and Carton Packaging
Film Packaging/Foam Packaging
Plastic Boxes and Containers
Paper/Wood Pallets
Packaging Solutions Systems
Adhesive and Auxiliary Packaging
Packing and Large Crating Services
Scrap and Recycling Services
Warehousing Logistics
Heavy duty type of packaging for all kinds of products, wet or dry Heavy duty paper pallets of all types, Returnable/reusable packaging, Packaging design plus value analysis / value engineering.
Driven by Innovation
Provides Total Cost Savings
At Containerboard, everything we do is based on INNOVATION. Almost everything we do for the majority of our clients starts with a design. That's because a large part of the packaging we produce is bespoke, designed to meet the specific requirements of each client and their unique product and production capabilities. With the end objective of "TOTAL COST SAVINGS".
Innovation In Practice
Before Customer Application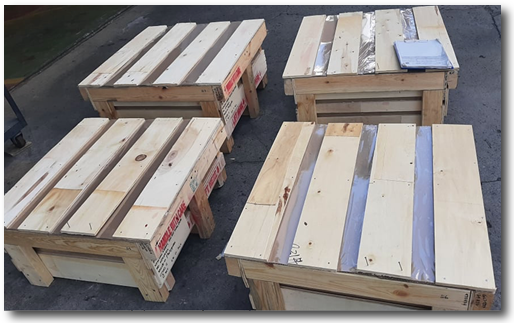 After Containerboard Customized Packaging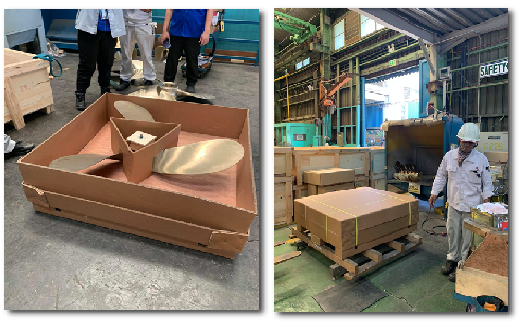 Innovation In Practice
Before Customer Application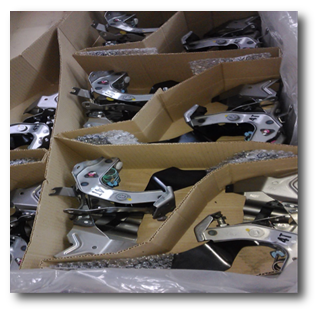 After Containerboard Customized Packaging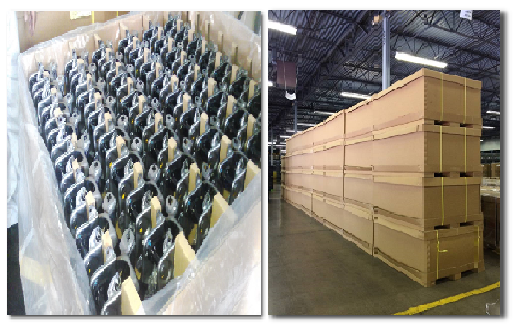 Product Save Customer in Material and Freight Cost.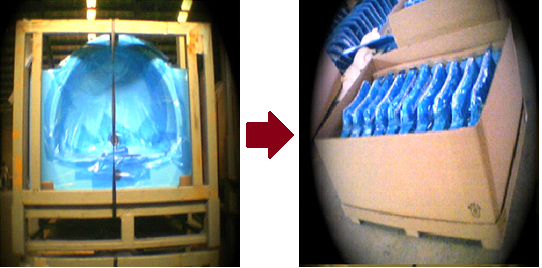 They were previously using a STEEL CRATE, but units were being damage and deformed. Now with the Packages that we have provided the units are safe and the units loaded was maximized.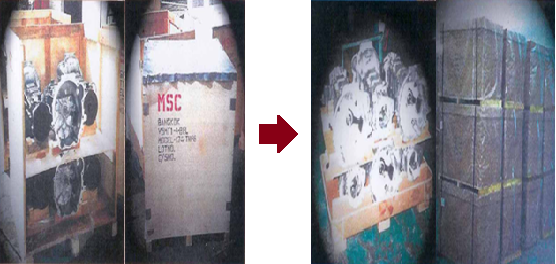 BEFORE Wooden Crates, 144 Units/ 40° Container.
AFTER CONTAINERBOARD Packaging with TRIWALL, 288 Units/ 40° Container.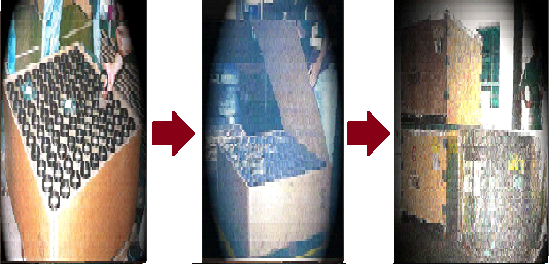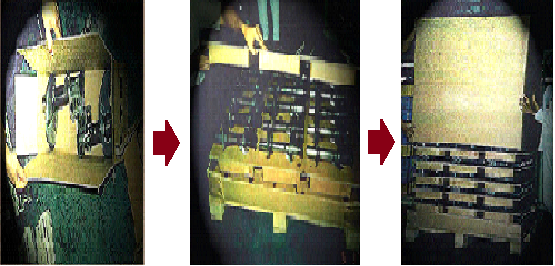 The Two(2) Boxes piled up, is equivalent to One(1) MASTERBOX. Reducing Customers Packaging efficiency.
Reducing the container cost of item with High Stacking Strength.
ONSITE PACKING AND CRATING SERVICES
ON CALL.. ON SITE.. ANYTIME THE CUSTOMER REQUIRES.